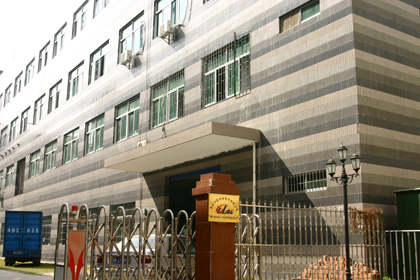 Shenzhen GuoLilai electron Co. LTD was founded in the year of 1999, which is one of the specialty corporation specializing in the development, designing, production, selling and service of the electric frequently switch piezoelectricity power supply, and can provide flexible and effective solution according to the customers' requirements .Introducing world advanced CMOS chip control circuit which is of both international and domestic technological requirement, this will help to design high precision, high quality , more reliable power supply, and this will help to create sound environment , provide guarantee for your products to become world first-class.

The company had got across authentication of ISO9001、UL、CE、FCC、CCC, and has more than two thousand pattern of products including general power supply, adapter power supply, module power supply, athwart power supply, special power supply. Now , these products spread all over the country , a certain part has sold to Occident , Germany, southeast Asia, Malaysia, Indonesia, Singapore, Hongkong and other areas.

This series of products can be broadly used in telecommunication facility , medical treatment facility , industrial facility , fire control , high precision electric apparatus , computer network system , radar, tip-technic exploiture machin and the like.

The company strictly enforces full-member, all-process, and all-round quality management, has consummated quality guarantee system, accord with world standard, promise you with fast supply , high quality , reasonable price , and better service.
Core products and service:

electrician and electric;switch power supply

Core business:

Switch power supply

Enterprise style:

other CO. LTD

Dealing pattern:

Manufacturing

Registered capital:

500,000 RMB

Address:

Shenzhen,Guangdong province China

Number of employee:

101 - 200

Date ofestablishment:

199

9

Legal Representative:

HuXueyan

Mainclients:

telecommunications, medical treatment,laser, industry, fire control, high precision electric apparatus , computer network, radar, and the like.

Annualturnover:

more than 0.1 billion RMB per year

Main sales place:

Shenzhen

Core market:

all over the country , Occident , Germany, southeast Asia, Malaysia, Indonesia, Singapore, Hongkong and other areas.

Brand:

GUOLILAI

Managementsystem Certificate:

ISO 9001
 

 

OEM:

yes

Quality control:

The third party

Annualexport:

7-10 million RMB

Membersof R&DDepartment:

11 - 20

Area of workshop:

5.000 ㎡

Monthly:

100,000

Enrollment information:

 

Certificateand credit:

ISO9001、UL、CE、FCC、CCC

 
 
 

 

HomePage:

http://www.guolilai.com
http://szguolilai.cn.alibaba.com